(this session formerly called Technical Analysis Intro)



Venue - Vermont South Community House (Melbourne, eastern suburbs)

The old buy-and-hold investment method is not as successful as it once was.
The best investors now use specific stock-picking and timing methods.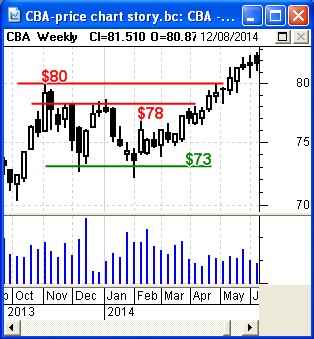 Share market price charts
summarise the underlying opinions and emotions
of the market participants.
Every chart tells a story.
It pays to understand the stories
in the price charts.
The share price charts of all companies tell us a lot about the company.
And with a little understanding we can work out the best time to invest
(and a good time to sell). [The chart at right is explained here...]

What are blue chip shares really worth?
Funda-Technical Analysis can be very useful, and we
study the technical analysis aspect of timing the market.


Learn how to read and analyse share price charts — uptrends,
technical chart indicators, Moving Average, PE Ratio and more.
Here's a tip: "the trend is your friend".
Robert's "3Ways Rule (in 3Times)" makes it easy to remember the key aspects.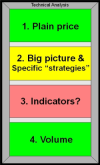 See an introduction to the "4 Windows" analysis approach,
that Robert uses each week to analyse the market.

And we spend some time looking at good charting software tools.

More info and freebie details here...



NOTE:


Fundatechnical, "3Ways Rule", and "4 Windows" - Some of the unique
terms used here have been especially devised to help the student to
better understand the topic. You won't find much written about these
particular ideas and terms any where else.




Date: Saturday
12 May 2018

TA-201805



6 hours





10am-




4:30pm




(includes lunch break)




ATAA*




members $395



ATAA
non-members*
$495

includes:
light lunch and handbook

Prices
include GST



VSCH **