Technical Analysis - a definition
"The interpretation of past share prices
(mostly on share price charts)
to try to gauge likely future price action."
Reading tea leaves?
Some people might think that this is just as good as reading tea leaves. But, there is some very uncanny success in what the charts can tell us because they summarise the opinions of the real market participants.
Take a look at the analysis of recent bull markets and bear markets, and how technical analysis gave us lots of warnings before they hit.
TA - Why use it?
Technical analysis is a very useful collection of tools to help understand the sentiment that is driving share prices, in anticipation of having a better feel for where share prices might move in the future.
What is Technical Analysis (TA)?

(I will use the acronym TA to abbreviate Technical Analysis here only for convenience and to help with readability and comprehension.)

TA is to do with analysing the various financial markets, to help anticipate likely financial performance. (But it is not 100% accurate.)

An alternative way to analyse the markets is to use Fundamental Analysis. At the one extreme some people will use pure TA for 100% of their analysis, and others will use 100% Fundamental Analysis. Then there are many people who will utilise a combination of both. Having said that, I won't refer to Fundamental Analysis on this page again.
So, what about just TA?

TA is a very broad field, but is basically the analysis of past "prices" in the hope of forecasting or anticipating future price changes.

For a list of various definitions, see the Google search engine.

What "prices" are we talking about?

The reference to "prices" is a reference to a whole lot of things to which we can apply the study of TA, including the following financial instruments:
stocks, equities, shares
foreign currencies
tradeable share Options and Warrants
CFDs (Contracts for Difference)
Commodities (eg. oil, gold, pork bellies, etc.)
How do we do this?

We implement TA techniques using price charts of the financial instrument in question.

The best way to do this is to use a quality share price charting tool (computer software), coupled with a reliable and quality data source. Or for those more experienced and knowledgeable, use the computer-based quantitative analysis.

Robert's charting tool of choice is the Australian BullCharts software package.
The field of
Technical Analysis comprises:
The very broad field of TA comprises a number of sub-topics. Some people prefer to follow a limited number of these sub-topics. To be a competent technical analyst there is no requirement to be competent in all of the following. Just a couple might be enough.

Much of technical analysis is actually based on the teachings and theories of Dow Theory.


Primary Analysis
Various price chart types (candlestick, Point and Figure, Gann Swing, Renko, etc.)
Volume (it's important)
Chart patterns (eg. triangles, pennants, flags, wedges, head and shoulders, double top, etc.)
Candle patterns (eg. doji, hanging man, hammer, engulfing, harami, piercing, etc.)
Secondary Analysis
Various indicator types:-
Trend, Volatility, Momentum, Volume
Note: some of the items listed below are described in more detail in the eBook (PDF) Articles.
Trend indicators:

Moving Average
Multiple Moving Average (MMA)
MACD
Parabolic-SAR
ADX / DMI
Volatility indicators:

Bollinger Bands
ATR (Average True Range)
Envelopes
Momentum indicators:

Momentum
Twiggs Money Flow
OBV (On Balance Volume)
A/D (Accumulation / Distribution)
Price Rate of Change (ROC)
RSI (Relative Strength Index)
Stochastic
CCI (Commodity Channel Index)
Coppock
Volume indicators:

Volume with MA of volume
Volume Rate of Change
Volume Oscillator
Additional Topics:
Quantitative analysis and computational techniques.
Cycle analysis
Fibonacci number sequence (0, 1, 2, 3, 5, 8, 13, 21, 34, 55, 89, 144, 233....)
Elliott Wave
How to learn more
about technical analysis?
Technical Analysis - Getting Started - Robert's suggested steps on how to make progress with learning about Technical Analysis.
---
More information

Funda-Technical Analysis - An investment and trading approach utilising a sensible balance of both Technical Analysis and Fundamental Analysis.



Brainy's 3Ways Rule - a smart way to understand trends, and the importance of spotting trends.

Brainy's extensive list of eBook (PDF) Articles
on Technical Analysis and other topics.

Brainy's seminars on Technical Analysis and other topics - click here for details...

A variety of publications on Technical Analysis and related topics - click here for details...

---
ATAA
Australian Technical Analysts Association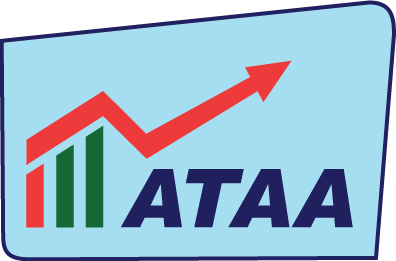 The ATAA is Australia's pre-eminent not-for-profit organisation regarding technical analysis.

Some of the experienced ATAA members have contributed to regular articles in

The Age

and

Sydney Morning Herald

newspapers. Scanned copies of these articles are available for perusal.

Robert is a member of the Australian Technical Analysts Association (ATAA). He is (since 2009) also the Melbourne Chapter Vice-President, and a former director on the national board (2009 to 2020). Robert endorses the ATAA as a worthy not-for-profit association for people looking for education, help and networking.

See more information about the ATAA.


---

And whatever you do,
beware of the sharks in the ocean!

---